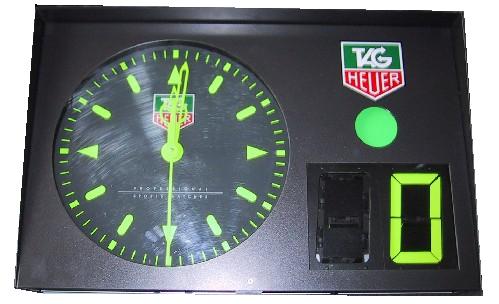 Live results from Timer Al.
There is usually a display screen near the finish line that anyone can view. One side scrolls through each category, of results, and the other side displays the current lap or finishers time and rank. Relay races actually have two big screens.
Many races have live results posted on this web site, provided there is a good internet connection or cellphone data coverage.
In 2010 a notification system was integrated into the relay race timing systems used at ChicoRacing's 8 and 24 hour races to provide cancelled lap and lap completed notifications. Two events, the Spring Epic 8, and the Summer Solstice experimented with checkpoint notifications.
In 2011 this notification system was integrated into cross country (including cyclocross, point to point and running races)
In 2012 the notification system was integerated into downhill and time trial races .
Notifiations
Relay Races: Participants can request that an email be sent to their mobile device whenever their teammate notifies 'timing' that they are unable to complete a lap, usually due to a mechanical breakdown. Participants will also be able to request that an email be sent to their mobile device whenever their team completes a lap. A computer will be available in registration, or the timing trailer or hut for participants to sign up for email / text message alerts.
Cross Country: One can request that a notification is sent whenever a racer crosses the lap or finish line. Although some of the remote locations have proven difficult connect to the internet (which is required to send out the notifications).
Downhill and Time Trials: Notifications include when a racer has started, and finished, and when they are beat by another competitor.
Checkpoint notifications with RFID Tags
To get checkpoint notifications, a reader is placed on course, at one or possibly more locations. These are different readers, that read a small tag on the number plate which can provide notifications as one progress through your lap. Checkpoint information can be sent through the notification system, or checked in the timing trailer. It is meant to provide information on where is my teammate? When will they finish their lap?
Trials in 2010
Spring Epic 8 Hour - one reader was set up approximately 1 km from the end finish and was running on deep cycle batteries. The batteries ran out of power after three or four hours, and the reader missed a few riders.
24 Hours of Summer Solstice - one reader was set up near M4 with one antenna catching riders starting the loop (checkpoint #2) and the other antenna catching the racers as they finished the loop (checkpoint #3). Unfortunately this location proved troublesome, the computer running the reader was drawing too much power, and the cell phone connect to the internet kept dropping. This location was eventually abandoned and the reader was moved to just before Chico's mud bog / shooting range, (checkpoint #4), and ran from midnight to 10:52 am. A second reader, provided by Doug Pogue, was set up just after the transistion area and was reading the tags on the number plates of the riders starting their second and later laps, up until 9:18 pm, when an automatic update disabled the computer's network device, as Doug found that the computer and network connection worked fine after rebooting.
Cyclocross Races - a new reader worked very well at all the races. Reading helmit mounted tags at several races including: National Championships, The Hammer and the Anvil, Barrie Cross.
Limitations
Some venues may not have sufficient internet access to provide a reliable service,
Emails and text messages often get lost or are delayed, so this service is intended to supplement the existing cancelled lap board, lap and category results screens,
Unfortunately the success rate of the checkpoint readers reading all the number plates going by is not 100%,
Reading helmet tags required an archway to be mounted across the race course, and on one occassion a racer crashed into the archway and knocked it over, blocking the race course.
Reading tags attached to number plates from the side of the course can get difficult as cables can hide the tag, another racer can come between the antenna and the tag.
Remote checkpoint locations often don't have reliable power, internet, or are easily serviced during the race,
Website Builder
contact: Allan Hawley